Hey from Bluestem.
A few things to share with you, short and sweet:
1. The Tuesday Vinyasa Flow class is now Hatha; same amazing teacher. Hattie's morning Hatha class is flying strong, and we thought some might enjoy this format in the evening. The Hatha class is a bit slower-paced than Sun Flow and Vinyasa Flow, giving you more time to get in and out of poses. And no "yogi push-ups". You can read more about our Hatha class here.
2. Bluestem apparel is coming! For just a few more days, you can pre-order at a discount. $16 for women's tank, women's tee, or unisex tee. Choose blue or purple. Email me by 9/14, and I will take your custom order.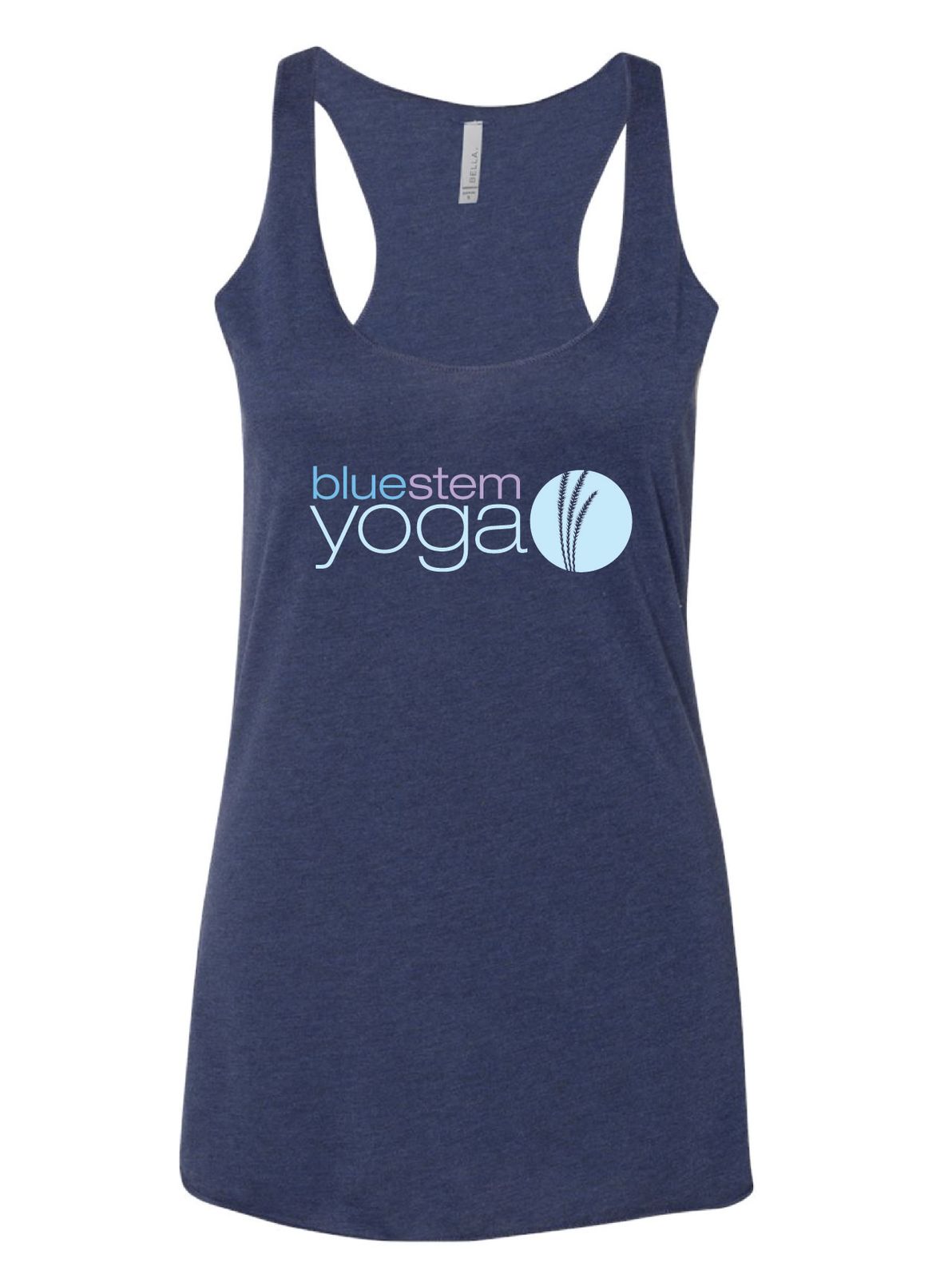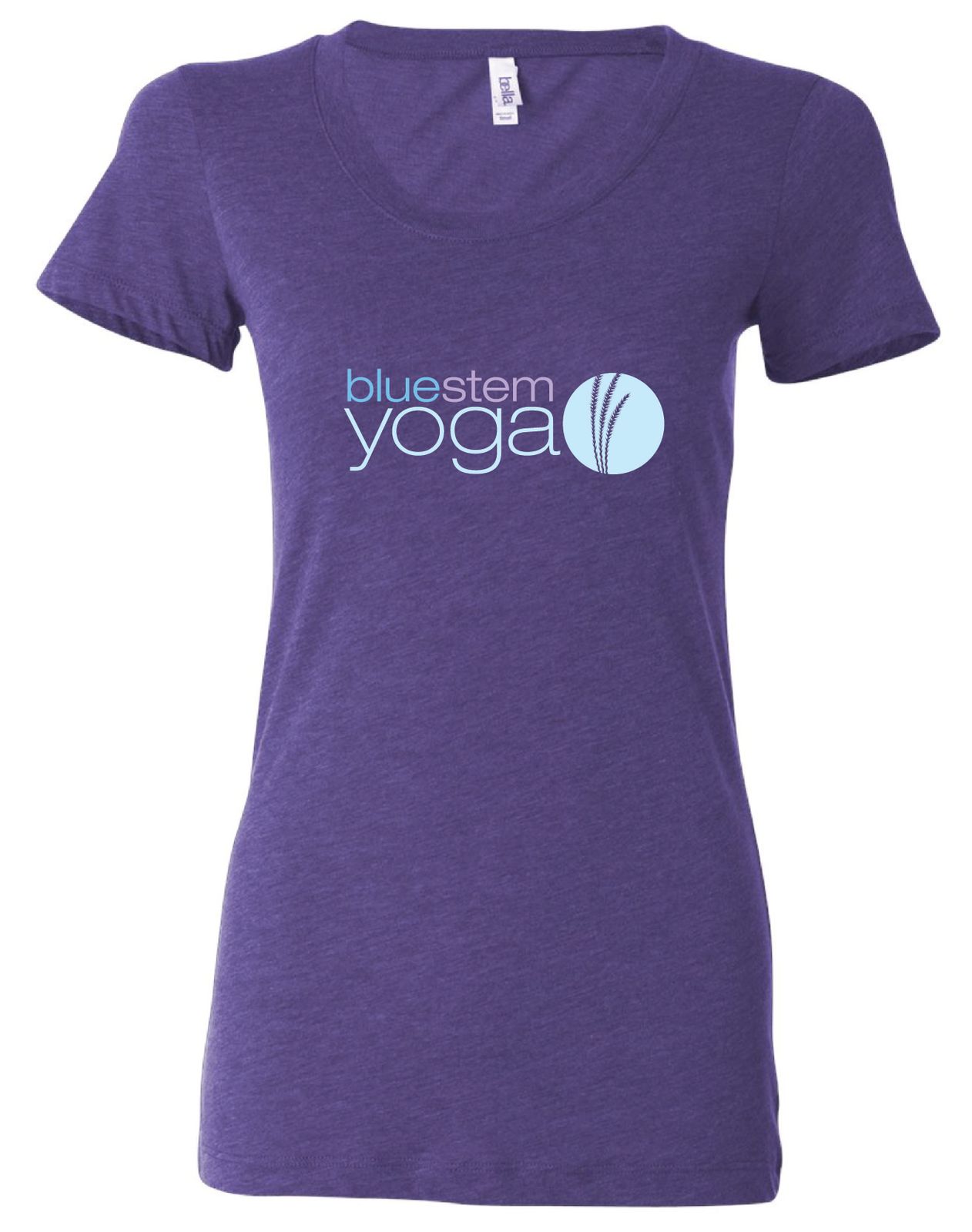 3. One spot opened up in the beginner series, Yoga Fundamentals. It's not too late to join; 3 weeks remain. If you're interested in this class, but can't do Thursdays, let me know your availability. New series forming soon!
4. A new special event on the calendar!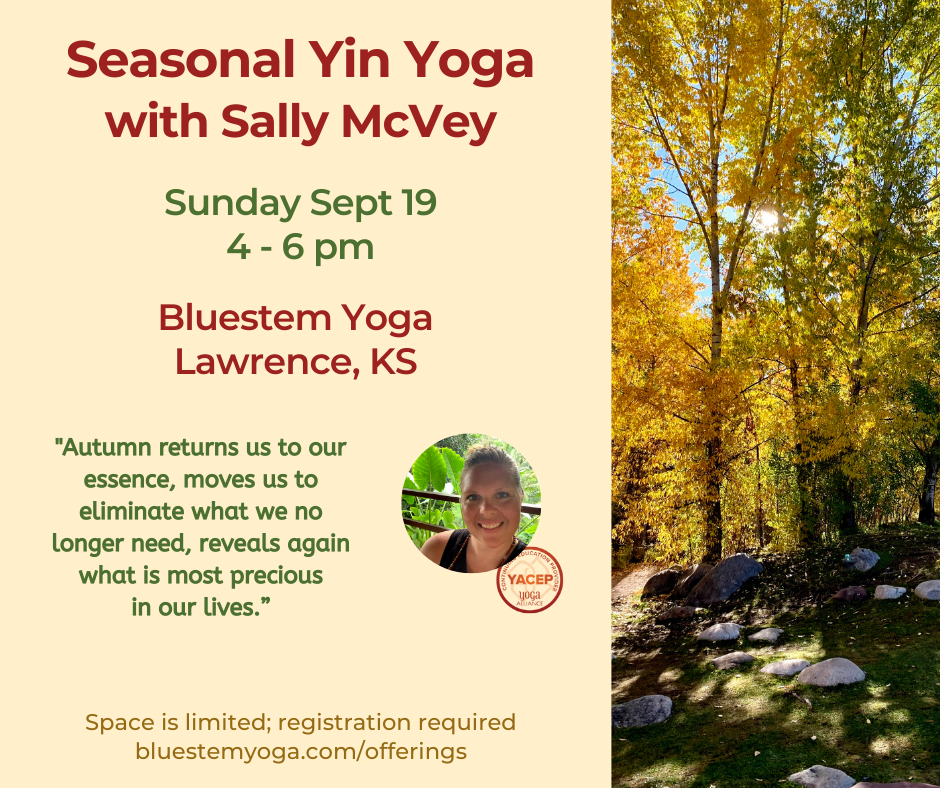 And don't forget the extended sound bath this Sunday, Sept 12, and the self myofascial release workshop Sept 26.
All for now, Bluesketeers. Hope to see you soon!
Sandy