Hey Bluestem friends,
Thanks for checking out this week's newsletter!
A couple schedule updates:
The Tuesday 10 AM class is now Tuesday Sun Flow with Sharyn. (Don't worry..... Power Yoga will return. We promise.)
Be sure to check the online schedule before heading to the studio on 4th of July weekend. We may drop a class; we may add.
Pre-registering online is always a great idea, and always appreciated!
We want to hear from you! What classes would you like to see? Something different than what's on the schedule? Something we already offer but at a different time? Reply to this email or tell us when you see us.
Coming soon: Classes geared to those who are new to yoga and those who would like a slower-paced "refresher." If this is you, your friend, your cousin, or your co-worker, reply to this email with good blocks of time. Weekdays? Weeknights? Weekend afternoons?
Names have been drawn for Grand Opening prizes, and the winners are....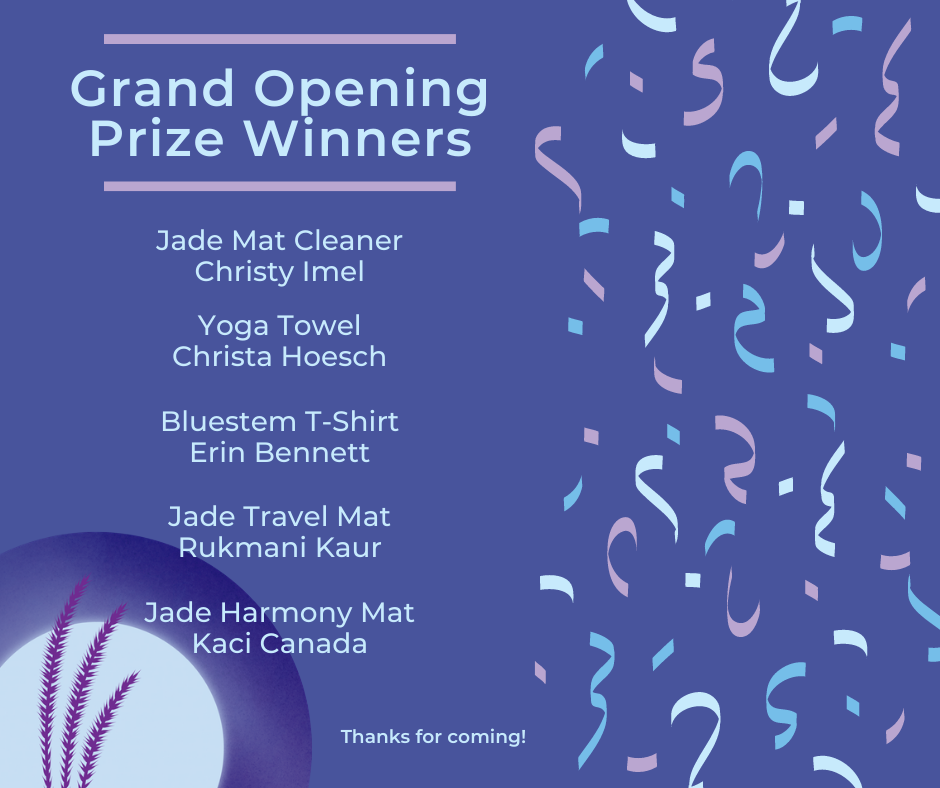 Didn't win? That's okay, we have a gift for you, too. Bluestem stickers available at the front desk. Perfect for your water bottle, your laptop, or your car. See?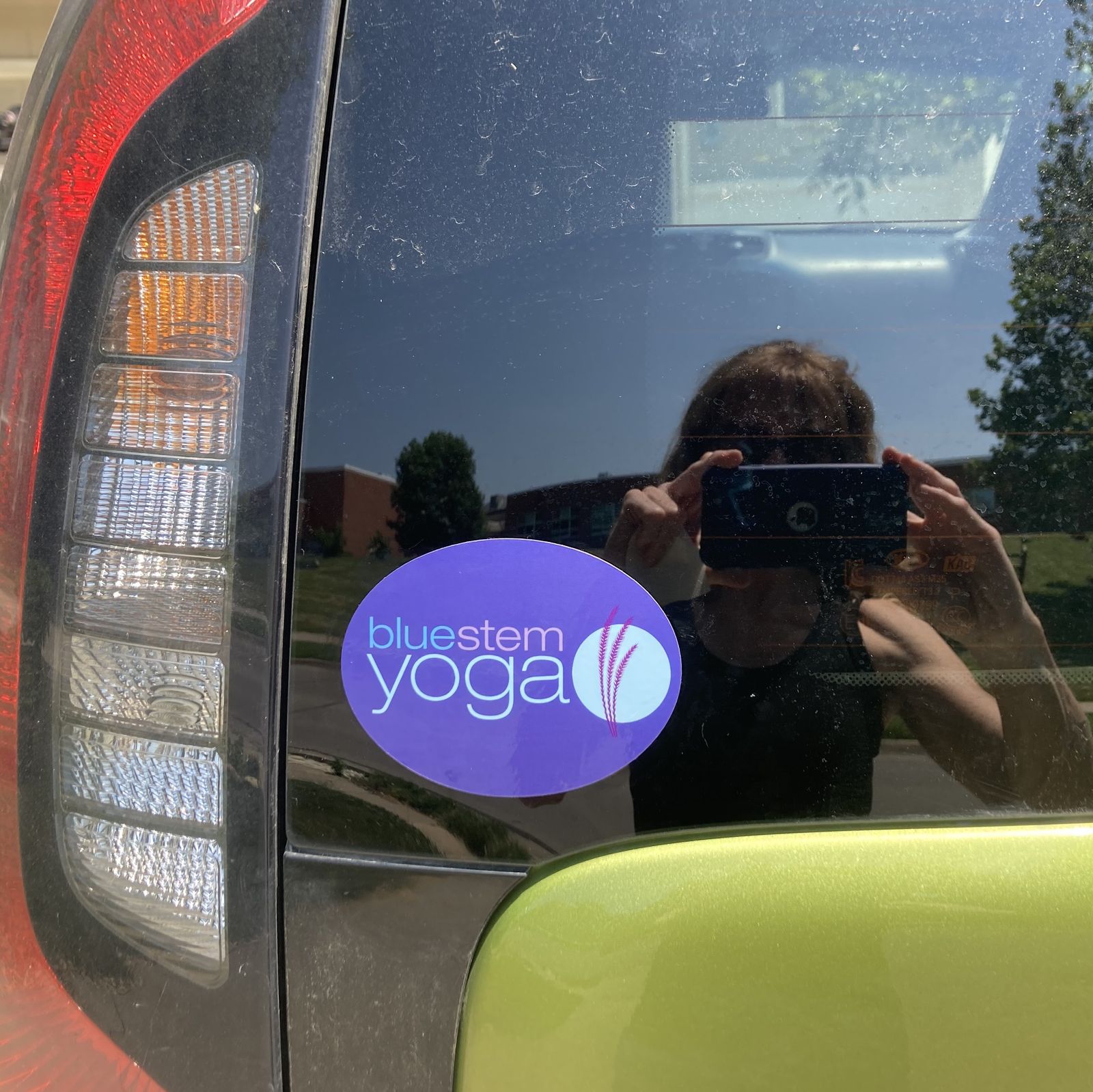 See you soon!
Sandy