Hey there, Bluestem Buffs! Thanks for checking your email.
What's in this newsletter? Prenatal class packages, gift certificates, and a brag moment. :-) Let's just jump right in…
You know who really needs yoga? Everyone. You know who really, really needs yoga? Expectant mothers.
Four-class package for $55, eight-class package for $100. These make great gifts, and we can make your gift look really nice because….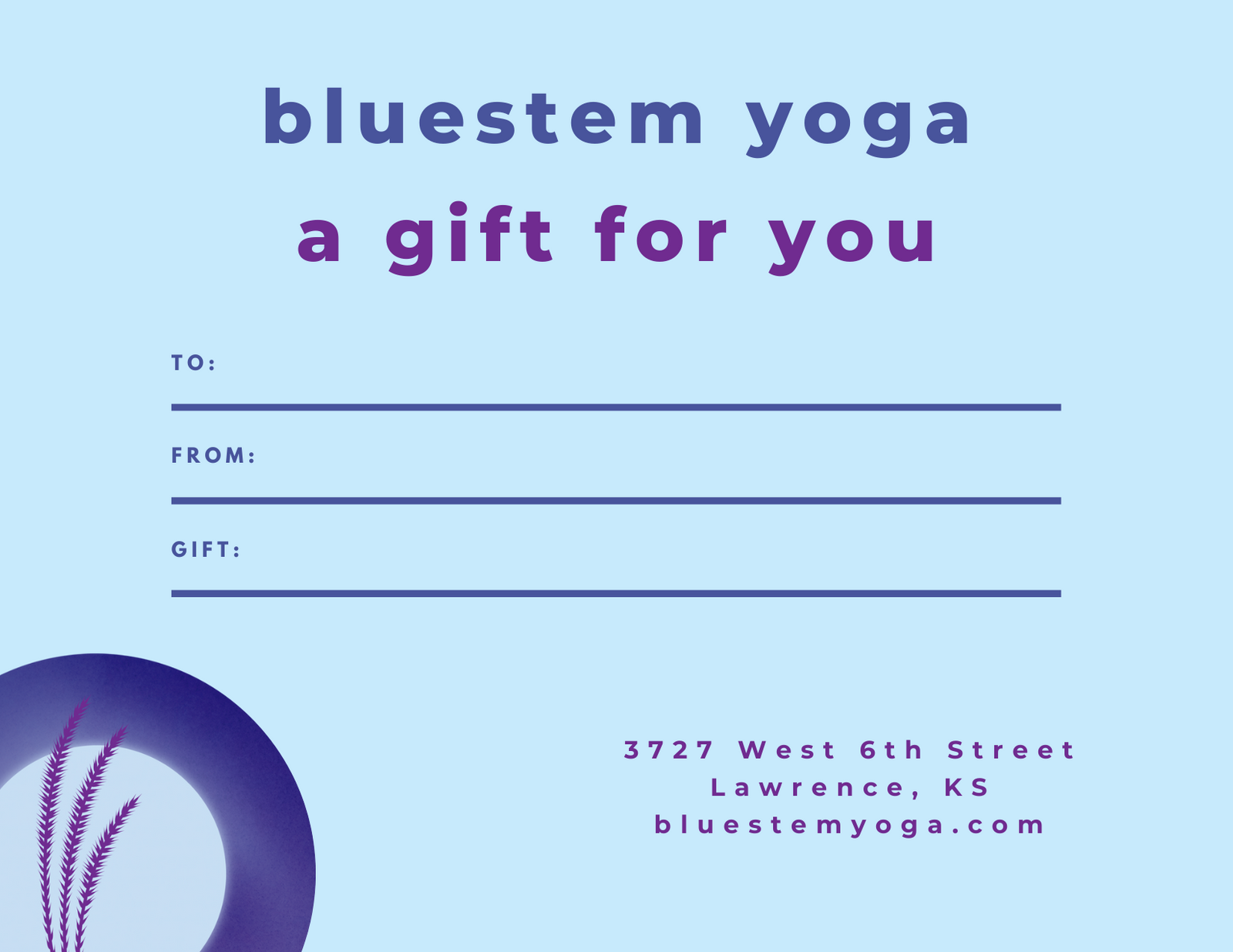 You can gift a prenatal package, a 10-class package, or the current fab intro special, 3 Classes for $30, Plus Bring a Friend (email the studio for this type of gift). Or you can gift a dollar amount that can be used for anything at the studio. Like cash, only better!
Finally, a brag moment, about the amazing Bluestem teachers: In the studio's first two weeks, someone shared something positive about every single teacher. I'm talking about unsolicited feedback from students. I have just two words: Rock. Stars.
Don't keep this awesome sauce to yourself... Do you know anyone who might like what Bluestem offers? Please let them know about us, forward this email, or invite them to a class. We want to meet your friends!
And please keep the feedback coming. We are planning the fall schedule, so now's the time to let us know what classes and workshops you want to see.
Thanks and see you soon!
Sandy