Happy October, Bluesketeers!
Got a couple exciting schedule additions and changes to share with you. Also, eye pillows and Bluestem t-shirts are available; more on that at the end of this newsletter.
Updated Schedule (Starting NEXT Tuesday, Oct 12)
An extended version of Functional Flexibility returns to the schedule twice a week, now combining guided stretching with self myofascial release (aka "rolling" with massage balls). This class is for anyone, young or old, sedentary or active, who is seeking more mobility and ease. Heck, this class is even/especially for people who don't want to do "YOGA"! 45 minutes, $14 per class, FIRST CLASS FREE.
Also, we're swapping up Tuesday and Thursday evenings. Kaara's Yin Yoga is moving to Tuesday; Hattie's evening classes are moving to Thursday. Thursday at 5:30 is now Vinyasa Flow with......drum roll.....guaranteed arm balance prep work. I'm nicknaming it Vinyasa Flow and Fly. If you're curious about arm balances, this class is for you!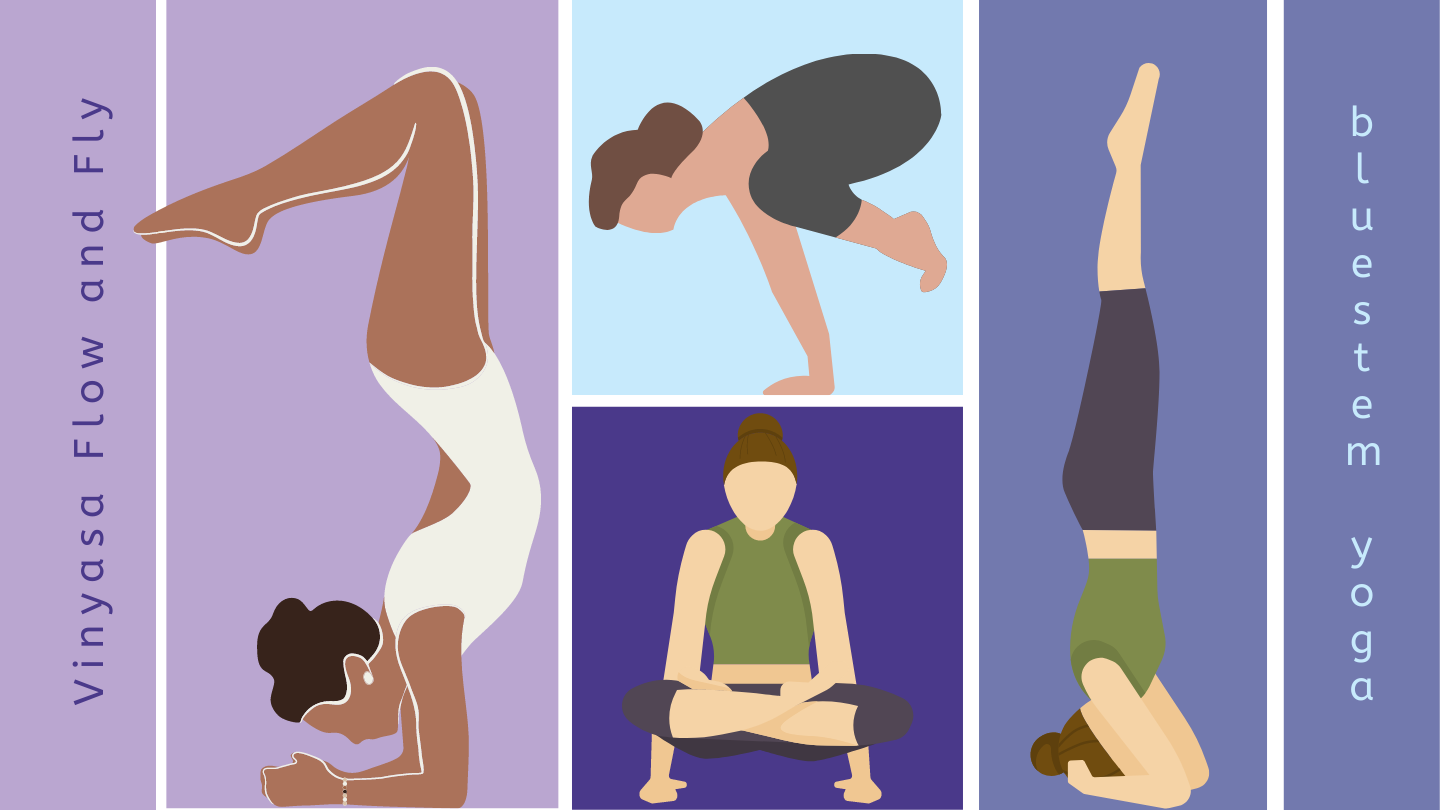 Not interested in arm balances? That's 100% A-okay, you'll still feel at home in this class!
The free, one-time Introduction to Bluestem Yoga returns on Oct 19. And the discounted 4-week Yoga Fundamentals beginner series returns Oct 26. Do you have a friend who's curious about yoga?
Lastly, don't forget the classes we added a few weeks ago: Sunday Restorative Yoga, Wednesday morning OmTree Sun Flow, and Friday afternoon OmTree Sun Flow. The full schedule is here.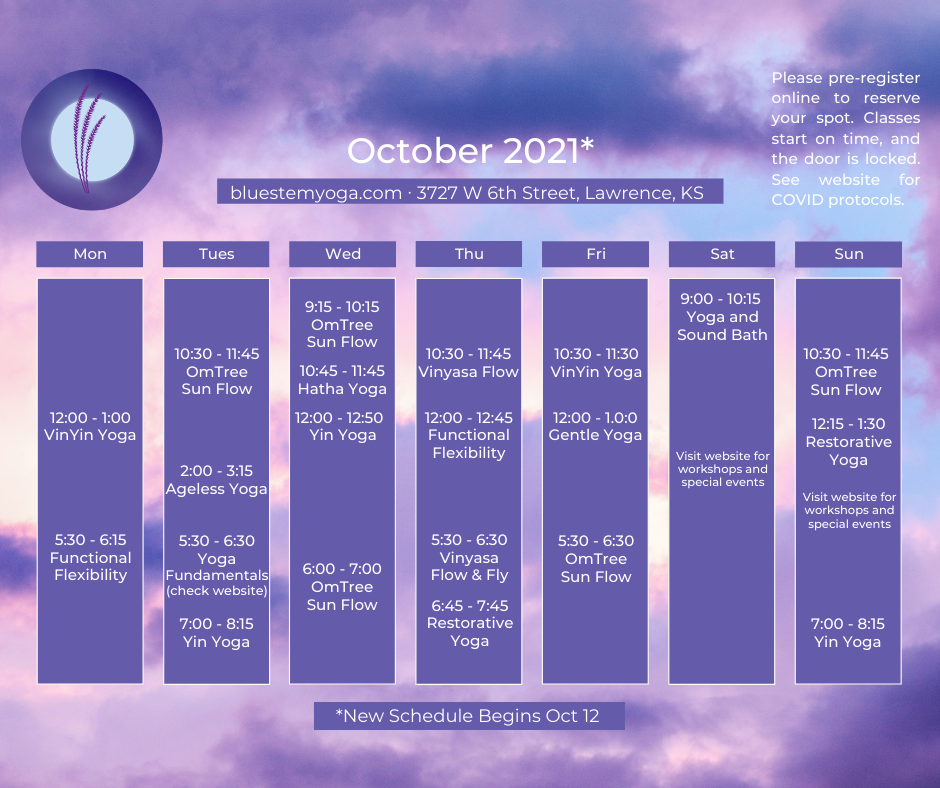 Bluestem T-Shirts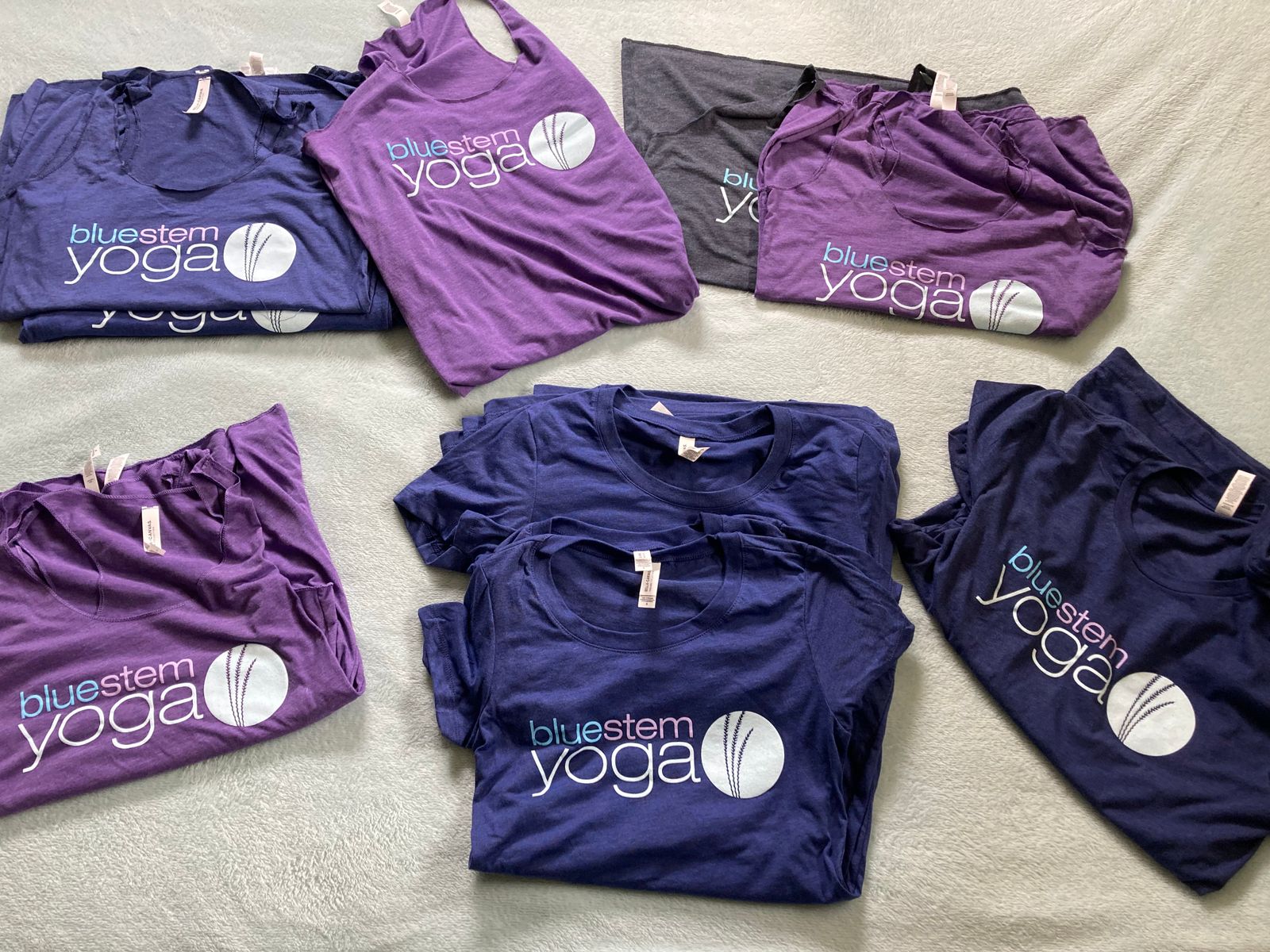 We've got tanks and tees, see them in the studio! Ask your teacher what sizes and colors are available. $18
Eye Pillows for Restorative Yoga, Savasana. and Meditation
Find deeper relaxation by reducing visual stimulation. Gently weighted. Unscented or aromatherapy options. Choose your fabric and scent in the studio, $12. Read more here.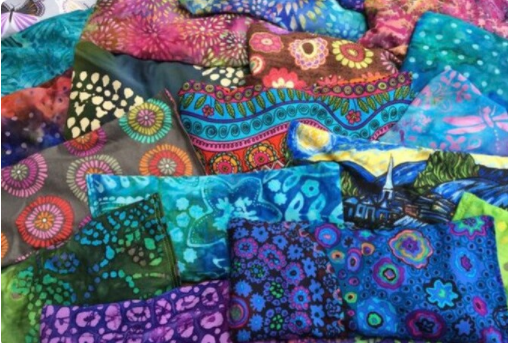 OK, that's it (and that was a lot!). Thank you for supporting a brand new yoga studio. And thanks for masking up!
Hope to see you soon!
Sandy