I'm Sandy, the studio owner, and one of my goals is to bring yoga, guided stretching, and more to people who have never tried these activities or haven't tried them in a long time. I hear so many people say:
"I should do yoga; I'm getting stiff/old/insert adjective here,"
"I can't do yoga, I'm not flexible,"
"Nobody wants to see me do yoga."
If you've ever had one of these thoughts, I'm here to tell you:
Many of the classes and special events at Bluestem are suitable for all levels--and some don't even involve "yoga". For help choosing a regularly scheduled class, start at the Which Class page and then read class descriptions here.
Bluestem also offers a couple classes especially for beginners: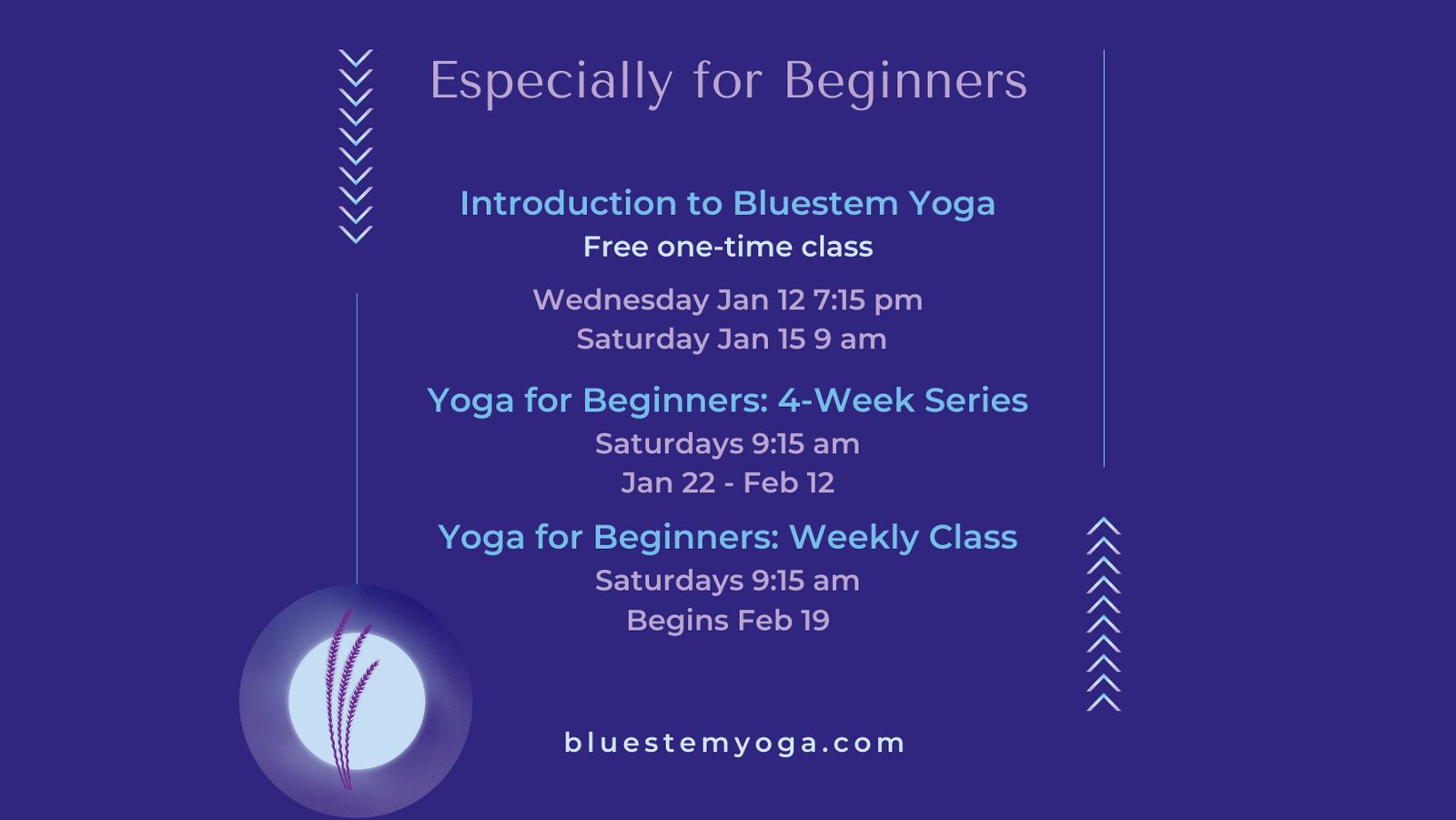 Classes for Beginners
You can read more about these here or on our Offerings page.
You can read more about the benefits of yoga and how yoga is for just about everyone here.
Ready to sign up for something? Go to the Schedule page. (If the class you're looking for doesn't show up under Upcoming Events, choose Events by Week and page forward.)
Still have questions? Contact me at bluestemyogaKS@gmail.com or 785-274-9774,
P.S. Even if you don't have questions for me, I have some questions for you. What brought you here? What are you looking for? Which of our classes appeal to you? What's missing? How did you hear about us? If you want, shoot me an email at bluestemyogaKS@gmail.com, and help Bluestem grow!